Your Guide To Becoming A Roofer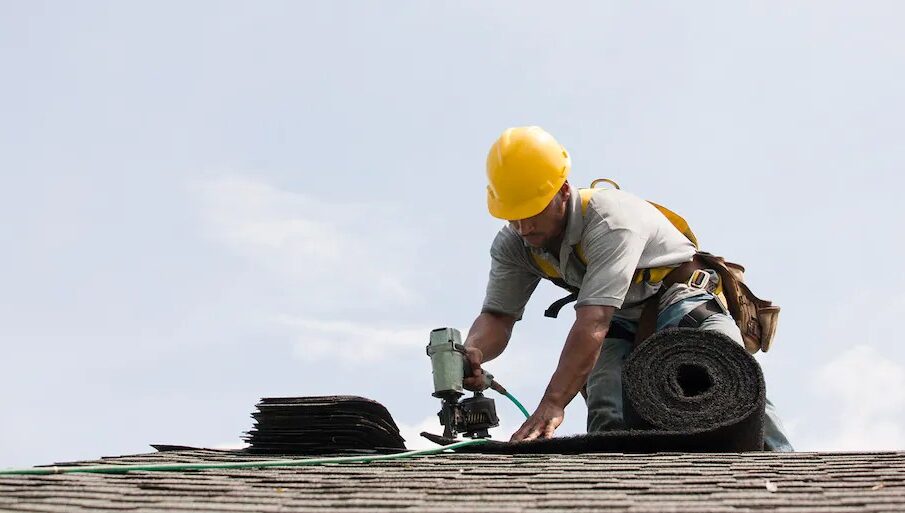 Are you considering a profession that involves hands on work, and is also considered rewarding by many people? If so, you might want to think about becoming a roofer. You could find work re-shingling the homes of people. You could be asked to install roofs that are flat, usually found on commercial buildings.
For some people, working as a roofer can be challenging. But it's also considered a very dynamic job. The great news about joining this industry is that the demand for roofing work isn't expected to go down anytime soon. As long as people continue to buy homes, there will be a demand for roofs that are sturdy and safe.
Wondering how you can become a roofer? You'll need to participate in on-the-job training, and will also need to study coursework. Let's look at what it takes to actually become a roofer.
What It Takes To Become A Roofer
You don't need to fret about receiving any sort of professional training if you intend to find employment as a professional roofer. You must, however, take part in an apprenticeship program. Through this program, you'll learn all the essential skills you need to be a roofer. You should also be physically capable of doing the job. To this end, there are certain physical requirements that you'll need to meet.
You should have good balance as well as the strength needed to lift materials on to the roof, and then work on them. You should also not have a fear of heights.
What Qualifications and Training Are Necessary?
Often, roofers will learn everything that they need to know on the job. There are also paid apprenticeships that you can take advantage of, if you're new to this career path. There's also coursework available that can make learning what you ought to comprehend about this field of work easier for you.
It's recommended that people who want to work as roofers take advantage of the learning opportunities available to them. While you're learning, you'll also be taught how to safely do your job. You'll learn all about the tools and equipment you require to complete your tasks, and you'll also learn about roofing materials.
Licenses And Certifications
You don't need to have any particular certifications or licenses, to find employment as a roofer. You can take courses that have been developed to help you shine in the field by giving you an advantage. You'll learn skills like mechanical drawing, mathematics, blueprint reading, and more.
Consider investing in insurance for roofer as well. This is because working as a roofer leaves you exposed to certain risk factors, such as getting sued by unhappy customers. When you have insurance for roofer, you can more effectively safeguard both your income and your profession. Learn more on how to become a roofer here.
Skills And Courses
There are various online schools as well as technical schools that you can approach, to learn more about roofing. It's not essential that you partake in these courses, but it can certainly help you get ahead in your career. It can take you between a month to up to a year to learn the essential skills associated with roofing.
If you find yourself dealing with more complex roofing jobs, then the learning curve can be steeper. There are certain skills that can make working as a roofer easier for you. These include knowledge of construction and buildings, design, mathematics, as well as customer service.
The more you're able to show that you're an expert in these areas, the more likely you are to secure jobs for your roofing business.
What Personal Traits Do You Need?
As a roofer, you could find yourself working as a general contractor. Alternatively, you can decide to seek employment in a roofing company. What you should choose depends on what personality traits you have. If you prefer to work alone and don't mind handling multiple projects, then working as a general contractor can be better for you.
However, if you're better at teamwork and collaboration, and want to learn useful roofing skills on the job, then join a roofing company. To be a successful roofer, you need to seem dependable, having integrity, show attention to detail, as well as capable of collaborating. Through your job, you help homeowners stay safe in their homes. You should also know how to answer any questions that the homeowners might ask you. Note that you should always leave their property as clean as it was when you appeared on site.
Conclusion
Becoming a successful roofer is not a pipe dream. You can acquire abilities that will help you succeed in this line of work. This guide explains what these talents are and why you must possess them.