ADUs: An Excellent Alternative to Nursing Homes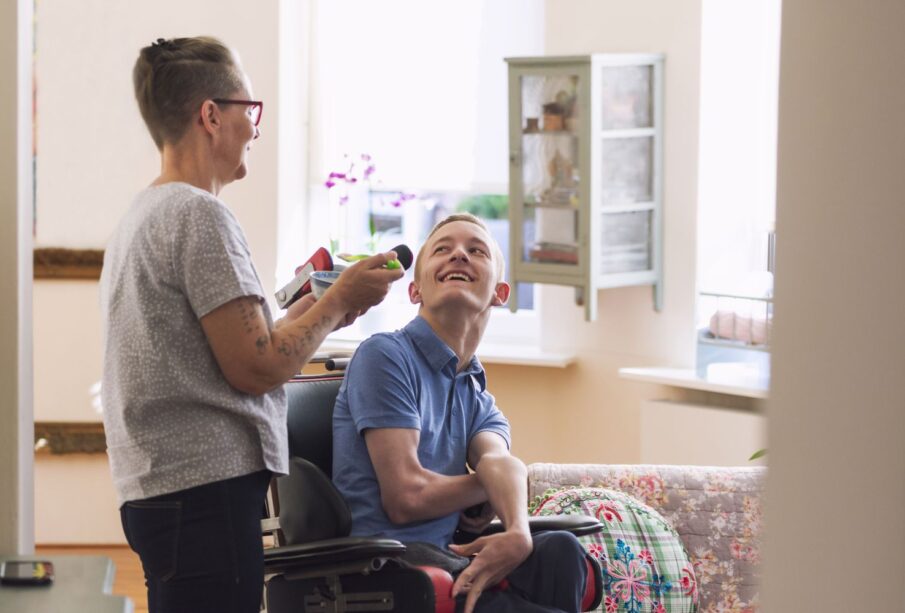 If you are one of the millions of Americans responsible for an aging relative, you may be wondering if there is a better place for them to retire than your own home. They might be put in a residential care facility, but first, consider an accessory dwelling unit (ADU).
If you construct an ADU on your land, your loved one will be able to receive the TLC and monitoring they demand and deserve without having to leave their house. These facilities ease carers' obligations and are a viable alternative to nursing homes. Continue reading to find out more about ADUs in Atherton, CA, and whether they are right for your family.
Close Physical Proximity
The primary benefit of having an ADU on your property while caring for an elderly family or loved one is that it provides them with more room and privacy, keeping them comfortable and making them feel protected. It is critical to stay self-sufficient and independent when caring for a loved one. An ADU allows you to speak often with your elderly parent, whether they are still self-sufficient or you take on some care obligations. This also gives them more opportunities to connect with you or their grandkids, building your bond.
ADUs & Their Popularity
ADUs have grown in popularity as a way to accommodate visitors or elderly relatives. These modest extensions are typically incorporated into existing houses to offer sufficient living space near the original property.
ADUs can enable families to live closer to one another, even if they are unable to do so owing to financial or other restrictions. If your family members are going through a tough time or want to live alone for the first time, an ADU may provide them with the privacy and assistance they want (in a more secure setting). Furthermore, smaller secondary residences are less expensive than larger apartments, making them suitable for individuals on a tight budget.
An ADU may be a cost-effective option for an expanding or aging household. Its adjustable design and various benefits may make it the appropriate answer to your housing problems. Furthermore, the extra space will raise the overall value of your home.
Starting an ADU Construction Project
There are a few things to think about before starting the process of creating an ADU. You must first establish if your property fits the standards before constructing an extra housing unit. The following elements should not be overlooked:
Property constraints
Ordinances governing local zoning
The size of your property
Following the completion of these preparatory steps, you may move on to the design and construction phases. Even if something seems like a challenge, you're going to be in luck. Acton ADU is one of the most competent second-home development firms in California. Their team has over 30 years of total building expertise, so you can be certain that you're in excellent hands. If you are building an extra living unit in California, they may be able to assist you with the following issues:
Permits and fees are unanticipated expenses in the project budget.
Government-sponsored housing alternatives
Others' perceptions of the home
Acton ADU will construct a fully furnished, custom-designed, conventionally-built house in your backyard. Click here and visit their website to find out how other families dealt with the need for more space in your scenario. One of their unique ADUs has a fully equipped kitchen, a nice living area with a mounted TV, a large bedroom, a bathroom with stacked washer and dryer units, and an additional workspace. With so many possibilities, you may tailor your ADU to your family's particular requirements.
Procedures for Security Purposes
There are several factors to consider when constructing an ADU in your home to house elderly or disabled relatives or friends. Local construction codes and security requirements must be considered. Some of the safety features that may be put in an ADU instead of regular doorknobs include a nonslip surface, grab bars in the bathroom, and lever grips for opening and shutting doors.
Medicine, cleaning, and other basic tasks might be challenging, so think about what type of help your loved ones might need. Acton ADU provides a variety of amenities, such as washing hookups, to help with time-consuming jobs like laundry.
Finally, it would be advantageous if you devised a comprehensive plan for dealing with this change and established who will be responsible for paying for any necessary repairs or changes. You can guarantee that everyone included in the process has a happy and productive encounter with your ADU if you plan ahead of time and evaluate all of your various choices.
Caring for Elderly Family Members
If someone you love has Alzheimer's disease or another serious illness, the challenges may be increased. To begin, dealing with a sick person's expectations and behavior might be difficult. Maintaining a sense of normalcy and independence while living in an ADU may sometimes be difficult. One answer to these dilemmas is to hire a professional nurse or personal care provider to give ongoing attention and assistance.
You can get vital sign screenings, a watchful eye, and someone to help give medicine. Because the ADU is distinct from the rest of the home, both the nurse and your loved one are able to perform their daily routines in peace, and on bad days, everyone can relax in their room.
It might be tough to care for an elderly relative, but there are various services available to help, such as in-home physical therapists. Keeping this journey as easy as possible will be dependent on your ability to design flexible solutions that fit both your demands and the needs of the individual under your supervision.
Final Thoughts
ADUs provide several benefits to homeowners and their families. We strongly advise anybody thinking about creating an ADU for a loved one to get started right immediately. Consider local zoning constraints and how to grow the region to fit your aims before launching any project. The Acton ADU team is delighted to help with any of the aforementioned issues and others. You may be confident that your ADU project will be handled properly due to their years of industry expertise. Let's get right to work by contacting them. You and your ADU staff will be able to put your elderly loved ones at ease in no time.